OUR PRIVACY POLICY
Keane Offshore International Ltd. (KOIL) respects each individual's right to personal privacy. We will collect and use information through our web site only in the ways disclosed in this statement and in compliance with the EU General Data Protection Regulation (GDPR). This statement applies solely to information collected on www.koil.ie, Keane Offshore International Ltd.'s website.
The purpose of this Privacy Policy is to outline how Keane Offshore International Ltd. (KOIL) deals with any personal data you provide to us while visiting our website or through other channels (such as phone, email, interaction or referral).
By entering into this website indicates that you have reviewed this Privacy Policy and have agreed to be bound by it. If you do not agree to these terms, you should not continue to use this website.
General Statement
Keane Offshore International Ltd. (KOIL) respects your right to privacy and will not collect any personal information about you on this website without your clear permission. Any personal data that you volunteer to us, if retained, will be held on secure servers.
Contact Details for Keane Offshore International Ltd. (Data Controller):
Keane Offshore International Ltd. (KOIL), Ireland
Telephone: + 353 87 2305663      Email: gerard.keane@iol.ie
Collection and use of personal data
Personal data is data that identifies you or can be used to identify or contact you, for example, your name, address or e-mail address. You can visit this website without providing any information about yourself.
When you request information, upload your CV, subscribe to a blog or mailing list for a service, respond to an online survey, complete online application forms, or otherwise actively send us data, we usually collect data such as your name, email address, contact number and certain other information relating to your experience and the services you require.
On this website we will collect and process data that you provide for the following purposes:
Information provided by filling in forms on our site koil.ie. This can be information given at the time of registering and the information shared in your CV.
We may keep a record of any correspondence, either through the website or direct emails.
From time to time we may ask you to complete surveys. We use these for research purposes. You are not obliged to respond to a survey request.
Records will be kept of transactions you may carry out through our site, whether with Keane Offshore International Ltd., or the agencies or employers we work in association with.
Accessing details of your visits to our site and the resources that you access will help us provide a comprehensive service.
You consent to us using the information you provide (including, without limitation, sensitive personal data) in order to facilitate the recruitment process on your behalf and in accordance with the terms of this privacy policy. At Keane Offshore International Ltd. we will not usually seek any "sensitive personal data" (for example data relating to race/ethnicity, health/disabilities, criminal convictions) from candidates. If you choose to provide any such data, you are giving us your explicit consent to the processing of such data in accordance with this privacy policy.
Data collected that relates to job applications in various companies or industry sectors is shared with the relevant third parties. A list of the third parties we may share your information with is available on request to the Data Controller.
We do collect navigational/statistical details of your visits to our site such as your IP address, geographical location, browser type, pages viewed, length of time on our site using Google Analytics.
Google Analytics is a web analysis service provided by Google Inc. ("Google"). Google utilizes the Data collected to track and examine the use of this Application, to prepare reports on its activities and share them with other Google services. Google may use the Data collected to contextualize and personalize the ads of its own advertising network. Personal Data collected: Cookies and Usage Data. Place of processing: United States – Privacy Policy.
Google Maps is a maps visualization service provided by Google Inc. that allows this Application to incorporate the content of this kind on its pages. Personal Data collected: Cookies and Usage Data. Place of processing: United States – Privacy Policy.
WordPress.com (Automattic Inc.) WordPress.com is a platform provided by Automattic Inc. that allows the Owner to build, run and host this Application. Personal Data collected: various types of Data as specified in the privacy policy of the service. Place of processing: United States – Privacy Policy.
If you contact us through our website, email, phone or social media messaging etc, subject to consent, we may keep a record of that correspondence. Similarly, we may store your details following an interaction such as meeting at an event, a training/educational course, or a referral. We do not purchase third party lists containing personal data.
Information about children
Our website is not intended for, or to target children under 16 and we do not knowingly or intentionally collect information about children under 16. If you believe that we have collected information about a child under 16, please contact gerard.keane@iol.ie so that we may delete the information.
Marketing & Communications Consent
Keane Offshore International Ltd. (KOIL) does not currently send out any form of marketing communication. If we choose to do so it will be on the following basis for marketing and communications:
1) Legitimate Interest – this is the basis on which marketing and communications to our existing clients is carried out.
2) Consent – marketing and communications for prospective clients will be governed by 'opt-in' consent.
In both of the above cases, the option to "opt-out" will always be available.
If we opt to send out marketing communications we will use Mailchimp for our newsletter emails.
MailChimp is an email address management and message sending service provided by The Rocket Science Group, LLC.Personal Data collected: first name, last name, email address. Place of processing: United States – Privacy Policy.
How we use Information we collect
Personal data we collect will be used for the following purposes:
For employers – to match you up with suitable candidates for your gas and oil industry vacancies
For individuals looking for work in the gas and oil industry – to match your skills and qualifications with companies in the industry
To ensure that content from our site is presented in the most effective manner for you
To provide you with information, products or services that you request from us or which we feel may interest you, where you have consented to be contacted for such purposes
To provide statistical information to third parties but this information will not identify any individual user
To carry out the obligations of Keane Offshore International Ltd. arising from any contracts entered into between you and us.
To notify you about changes to our service
You may inform us of any changes in your personal data and, in accordance with our obligations under GDPR and we will update or delete your personal data accordingly.
Changes should be emailed to: gerard.keane@iol.ie
Social Media
Our website does not include social media features such as Sharing and Like buttons. If in the future we add these to our website these features may collect your IP address, which page you are visiting on our sites and may set a cookie to enable the feature to function properly. Our Privacy Policy does not apply to these features and are governed by the privacy and other policies of these third-party companies.
External Websites
Our website may include links to other third-party websites. We do not control and are not responsible for the content, or practices of these websites. Our provision of such links does not constitute our endorsement of these websites, their content, their owners or practices. Our Privacy Policy does not apply to these third-party websites which should have their own policies in place.
IP Addresses & Cookies
We may collect your IP address and other computer details like browser type and operating system. This is statistical data about our users' browsing actions and patterns, and does not identify any individual.
For the same reason, we may obtain information about your general internet usage by using a cookie file which is stored on the hard drive of your computer to help us to improve our site and deliver a better service.
Retention of Personal Data
We retain your personal data for as long as we consider it potentially useful in contacting you about suitable employment opportunities / prospective candidates, our services and your enquiries, or as needed to comply with our legal obligations or resolve disputes and then it will be securely deleted.
We regularly review the personal data that we hold and update, archive or securely delete information that has gone out of date.
Your Rights
You have the right to request a copy of any personal data held by us about you. You also have the right to have such data corrected or deleted where it is inaccurate or misleading.
To find out what personal data we hold on you or to have your personal data updated, amended or removed from our files, please e-mail gerard.keane@iol.ie
You may also exercise your rights to lodge a complaint against Keane Offshore International Ltd. (KOIL) to the Data Protection Commissioner, should you feel this is warranted. In this case, visit the Data Protection Commissioner website for more details on how to make a complaint. The website for the Data Protection Commissioner is www.dataprotection.ie
Security of your Personal Data
We are committed to ensuring that your information is secure and we do our utmost to protect user privacy through the appropriate use of security technology. In order to prevent unauthorised access or disclosure, we have put in place suitable physical, electronic and managerial procedures to safeguard and secure the information we collect online.
Where we store your Personal Data
The data that we collect from you may be transferred to, and stored at, destinations inside or outside the European Economic Area (EEA). It may also be processed by staff operating inside, or outside the EEA, who work for us. By submitting your personal data, you agree to this transfer, storing or processing.
While we will take all steps reasonably necessary to ensure that your data is treated securely and in accordance with this Privacy Policy, Keane Offshore International Ltd. (KOIL) cannot ensure or warrant the security of any information you transmit to us, and you do so at your own risk. Once we receive your transmission, we ensure its security in our processes in accordance with this privacy policy.
Disclosure of your Information
Data is shared with financial institutions, Gas and Oil industry companies looking to recruit (where appropriate), candidates looking for employment (where appropriate) and our web hosting. We do not share details with third party advertisers and other customers.
We reserve the right to use or disclose your Personal Information if required by law or if we reasonably believe that use or disclosure is necessary to protect our rights, protect your safety or the safety of others, investigate fraud, comply with a law, court order, or legal process.
Changes to the Privacy Policy
Any changes to this Privacy Policy will be posted on this website so you are always aware of what information we collect, how we use it, and under what circumstances, if any, we disclose it.
If you have any questions about this privacy statement, or the security practices of this website, you can contact Keane Offshore International Ltd. (KOIL) (gerard.keane@iol.ie).
CONTACT DETAILS:
Senior Principal Offshore Oil & Gas Engineer
Irish and International Offshore Oil & Gas Engineering Management Consultant
Gerard Keane
ME (Master's Degree in Offshore Oil & Gas Engineering Verification, University College Cork)
MEI (Member of the International Energy Institute - Petroleum Engineering Section)
SPE (Member of the International Society of Petroleum Engineers)
Telephone: +353-(0)87-2305663
Email: gerard.keane@iol.ie
INDUSTRY NEWS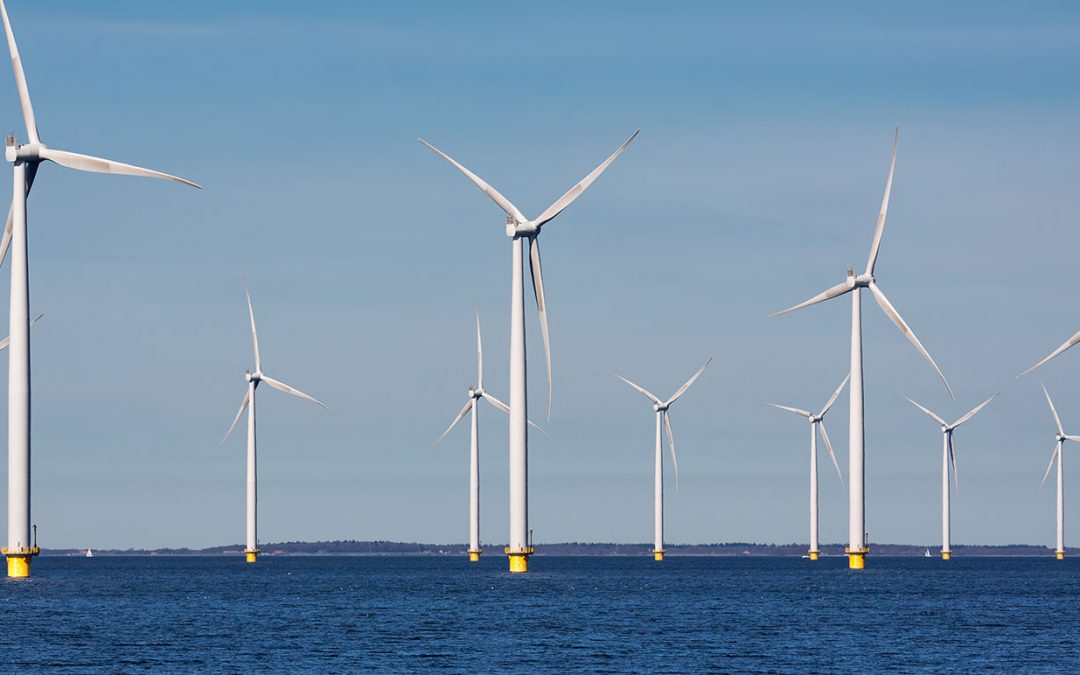 KOIL is teaming up with Tangible Ireland KOIL is teaming up with the Irish-International Initiative, Tangible Ireland, to co-operate in areas such as business development and leadership. Keane Offshore International Ltd. (KOIL), the Irish-International...
read more
CAREERS
Employers
If you are in the Offshore Oil & Gas Industry, encompassing offshore and/or associated onshore locations, or in the Renewable Energy Sector and want to be part of our database to ensure you get matched up with the right personnel, get in touch today  click here

Jobseekers
Looking for the right job or career path in the Oil & Gas Industry, or in the Renewable Energy Sector? To be included in our database you can submit your CV and Comments click here